Margaret Beaufort Institute of Theology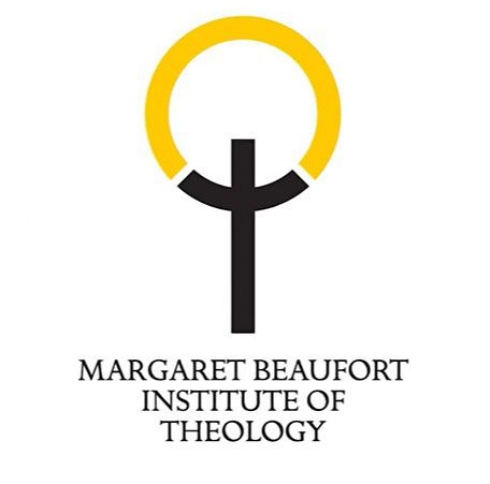 Last school year, senior leaders across all schools took part in a development programme focusing on servant leadership designed by the Margaret Beaufort Institute of Theology. OLOW has close links with the Institute which is a lay Catholic Institute part of the Cambridge Theological Federation and the extensive tradition of Catholic theological education. As the Diocesan Centre for the Catholic Certificate in Religious Studies our work with MBIT provides the Trust with a unique source of specialist theological knowledge.
Dr Sue Price, Co-Principle at MBIT, who facilitated the OLOW Servant Leadership programme has produced an article based on the sessions and participants feedback to be published in The Pastoral Review.
Developing a Servant Leadership programme for Schools
Introduction
Part of my role as the Pastoral Outreach Coordinator for the Margaret Beaufort Institute of Theology includes liaison and provision of in-service sessions for schools. We deliver the CCRS on behalf of the Diocese, as well as delivering the East Anglia Diocesan Certificate in Catholic Studies. These are courses specifically, although not exclusively, tailored for those working and teaching within Catholic Schools. These courses provide a good starting point for many of the teachers, the hope is always that people will want to know a bit more and continue with their ongoing theological education.
I was approached by Our Lady of Walsingham (OLOW) MAT and asked to develop a course for the senior leadership teams, based on the idea of Servant Leadership. The aim of the course was to bring the different leadership teams together from across the MAT and to encourage the staff to think more deeply and theologically about their leadership styles. The underlying framework for the sessions was built upon the baptismal vocation that all receive to be prophet, priest and king. Together we explored what this meant within terms of Servant Leadership and how their baptismal vocation was lived out within a leadership and teaching ministry within a Catholic School. This article outlines the course and considers the impact it had on the leadership style on those who took part.
The Servant Leadership Course
The programme comprised six sessions, each lasting an hour, one each half-term over the course of the school year. Each session contained time for prayer, theological input, reflection and group work. Out of each session came practical suggestions for ways of implementing ideas of Servant Leadership in connection with the call to be prophet, priest and king. An added component was that this course was delivered from Sept 2020 – July 2021. During this time schools were coping with COVID-19 restrictions and lockdowns, online and in person teaching as well as the usual issues that senior leadership teams are confronted with. For practical reasons all the sessions were delivered via Zoom. Although this was necessitated by COVID restrictions, it resulted in several positive features. The OLOW MAT is spread over a large geographical area. As a result, for all the senior leadership staff to meet in person in one location, a minimum of an hour's travel would have been required to enable the majority to attend. By meeting via zoom, everyone could meet without having to travel. I also noticed that by using the random option for the break out rooms, people were able to meet with others that they would perhaps would not have normally associated it. It provided a way of allowing people to engage and support one another from outside their immediate school groupings.
The notion of Servant Leadership is not new. In his work, looking at different models of Church, Avery, Cardinal Dulles, writing in 1978, in describing the Church as Servant, proposed that this meant the mission became focused on being of help to all people, no matter who they were. He suggested that it wasn't about recruiting new members, instead, it was to 'keep alive the hope and aspiration of [people] for the Kingdom of God and its values' (p.90 2002 ed). By including Catholic Schools within a broader understanding of Church, the task of a servant leader then is to consider how they can be of help to all, and how the hope and aspirations of everyone for the Kingdom of God can be kept alive.
Each session had a specific scriptural focus, with accompanying handouts to guide further reflection and preparation for the following session. The course began by exploring what it meant to be 'Servant', with the realisation that 'servant' was different to 'slave'. Through reflecting on different scripture passages came the realisation that part of servant leadership was the need to make sure that servants looked after themselves in order to be able to look after others. This encouraged the group to consider how they fed themselves physically, emotionally and spiritually. Realising that despite the time pressures, there was a need to have a proper lunch break, to make time to enjoy children's conversation, talk to a member of staff they may not usually have time to see were all significant parts of feeding themselves, in order to keep the hope alive – for themselves and for others.
Session Two used the passage from Isaiah, where God is revealed in the still small voice. This session was particularly powerful, as we explored the earthquakes, winds and fires that were raging for all as a result of the pandemic, acknowledging the effect they were having on the school staff. Within this session, people reflected on what was needed after an earthquake – whether to rebuild or restore, how fire can be both creative and destructive, how firm and strong foundations can enable teams to withstand the storms and earthquakes and enable the still small voice of God to be heard.
Session Three introduced the idea of the Servant-King and what Kingship means as part of everyone's baptismal vocation. The theme explored by the group considered how kingship was linked to stewardship. Discussion about the stewardship role within school leadership for the school environment of buildings, grounds and people arose. This was linked with the need for wisdom, 'who teaches temperance, prudence, justice and fortitude'. (Wisdom 8:7)
It may seem strange to link virtues of temperance and prudence to leadership teams within schools, the connection with justice and fortitude perhaps seems more obvious. However, if temperance and prudence, are appropriately understood, they are virtues that have much to offer a servant leadership model. Prudence comes from 'prudentia', the idea of being able to see ahead, using sagacity in decision making. It is about the ability to govern and discipline oneself using reason. Introducing this notion connected with the first session where we had explored the idea of being a servant to oneself as well as to others. There is a need for self-awareness. There is also the need for time to think and reflect, in order then to practice the virtue of justice in dealing with others.
Temperance has been perhaps misunderstood and under-appreciated, often associated with Victorian ideals connected with excessive behaviours. However, applied to the notion of servant leadership, in combination with prudence, temperance acknowledges that leaders are emotional and sensory people, but wise leadership needs the emotional responses to be recognised and then prudently acted upon, using careful reasoning. That, I suggest takes fortitude, which needs patience and perseverance.
What became clear is that these virtues are related to the graces received from the sacraments of Baptism and Confirmation. They echo and enhance the gifts and fruits of the Holy Spirit. I noticed that as time went on, more and more of those attending began to connect what they were exploring in the sessions with their understanding and appreciation of their own faith. This led to reflections on how this was seen within their teaching and leadership vocation. As one participant explained in their feedback, the overlearning that we were doing in the sessions helped them to connect and reconnect with what they had learnt whilst studying for the CCRS. It appeared to me that previous theological 'theory' such as learning that all are called by baptism to be prophet priest and king, was now being connected, understood and explored within the praxis of their school context. It was powerful to hear people begin to recognise and articulate the importance of their faith to their daily school experiences. As one person put it: 'it has been important to realise that we are part of a wider calling – although we work with 30 children all day, every day, realising that as a Catholic teaching community, we are there for each other…'
The start of every session gave space for people to think back to what had been explored in the previous session and how that might be influencing them now. Session Four was held in February 2021, just as schools had had to readapt from opening up to going back into lockdown mode. Interestingly, the images of earthquakes, wind and fire, explored in session two, were the ones that people had gone back too, finding them a helpful metaphor for describing what was happening and to reflect on possible ways forward. There was a sense of the group reminding themselves of what was needed for a structure to withstand earthquakes and the resources that they could call upon to help them to do so. This session focused on exploring an understanding of 'Servant-Priest'. It considered how, through the priesthood of the laity, all are called to be involved in the participatory nature of God's creative work within the world. Through this session we explored what this might mean within school, a challenge as participation was now largely through the virtual world. Although no clear answers emerged and the idea of the priesthood of the laity was challenging for some, what did become clear was the importance of the group being able to meet together in a safe space in which to explore and try out ideas on this theme.
An understanding of how teaching and leadership can be prophetic was the focus for Session Five. This explored an understanding of prophecy to be both fore-telling and forth-telling. That is, not only looking into the future but also being prophetic by example. We began by looking at Isaiah 61: 1 – 4 and Luke 4: 16 – 21: 'The Spirit of the Lord is upon me, because the Lord has anointed me….', using this to point out that through baptism and confirmation we are an anointed people. We then explored how within schools, staff teams and amongst the children, this prophetic way of working could be seen – through the good news delivered, the sight given to the blind and so on. As one person explained, this way of thinking, used throughout the course, was important for it provided them with 'a space to reflect on my faith and role in school. Refreshing myself with the scriptures to bring meaning to what we do in Catholic Education.'
Understanding the prophetic role within their teaching linked back to the work we had done on understanding the virtue of prudence, the capacity to see ahead and plan wisely, giving time to think and reflect to build up the structures needed to withstand the earthquakes, wind and fire that were assailing schools over the past year.
Our final session was held in person, outdoors and was a chance for everyone to celebrate, drink tea and eat cake and physically see each other. Many of the group had not been able to meet in person for the whole year and the time together, with a closing liturgy based on the baptismal vows was a real celebration and affirmation. We reminded ourselves of the importance of the symbols used in baptism. This began by pouring holy water over each person's hands as a reminder of life-giving baptismal water. Each person was provided with a cotton pad impregnated with blessed oil as a reminder that they had been anointed at their baptism and confirmation. The graces and gifts of these sacraments support them in their teaching and leadership ministries. A white star was given to everyone, reminding them of the white garments used at baptism.
The Impact of the Programme
As the facilitator, I was particularly interested to find out what had been the most important aspect of the course for the participants and to see if the course had made a difference to their leadership styles. From the feedback received, the most powerful element of the whole course had been the communal aspect that had been created despite the fact that the majority of the sessions had been conducted online. For several of the group this provided a chance for the leadership teams to come together and share a collective learning experience. The sessions became a welcoming and safe space for the staff, and as already observed, a way of getting to know staff from other leadership teams across the OLOW MAT.
From the feedback, the reflective nature of the course was identified as being equally important: 'The opportunity to reflect – this has been invaluable this year and the chance to collectively reflect has been a positive light in a tumultuous year! Thankyou.' The fact that the course was spread out over the academic year was also appreciated as it allowed for reflective time in between the sessions and a space to put ideas into practice. I heard back after the first session that the leadership teams shared the ideas explored of being servant to self and to others with the rest of their staff teams. This included encouraging all staff to ensure they had a lunch break, as well as encouraging staff to leave on time and to find ways of enjoying time with the children. I had encouraged staff to keep a reflective journal, jotting down times they noticed anything in particular that caught their attention about the children or their colleagues. One person remarked on how amazing doing this had been as it enabled her to enjoy and appreciate working with the children in a refreshing way. It had enabled her to re-connect with her sense of teaching as a vocation, arising out of her faith.
The overall sense of calm generated in the sessions was also greatly appreciated: 'having a 'calm' hour within the midst of our busy days.' I was aware as the facilitator that the staff attended the sessions at the end of very full days, where, inevitably, as senior leaders within the school they would have been dealing with disciplinary issues, safeguarding concerns, curriculum planning and a full teaching load. What was noticeable was that the majority who had signed up to the course were committed to attending all sessions and were concerned if they had to miss one. The sessions seemed to be able to provide a safe, calm, reflective space that nourished and supported the group, as well as introducing ideas about leadership that they were willing to try out and put into practice.
The changes that staff noticed within themselves about their leadership style development have had a positive impact. For one person, sharing the course with other members of their own leadership team, combined with the impact of COVID, helped them to become more collegiate. The opportunity for this person 'made me more aware of voices other than my own.' For another group member, the idea of serving rather than leading was the key learning point, meaning that they had taken a different approach with certain interactions. This, they felt, had benefitted the staff, children and school as a result. Another person's feedback indicated that as a result of the course they had become more reflective, took time now to listen to the children and 'not rush because 'I have to fit everything in'.
Conclusion
Servant Leadership is a model of leading that can work well within Catholic schools. It is a model that does support all involved to keep alive the hopes and aspirations for the Kingdom of God. It helps to support the Kingdom values of hospitality, welcome, inclusion. It is a way of providing compassionate leadership that can embrace the baptismal vocation all are called to, of being prophet, priest and king. The course enabled the participants to explore these ideas at a deeper level, reflect on their faith and roles within school and make new connections between those aspects of their lives. The whole programme can be summed up by this statement from one of the group. They were asked to comment on what had been the most important part of the course for them: 'The chance to reflect on why we do this job – the children'.
References:
Avery, Cardinal Dulles., 2002 (expanded edition) Models of the Church New York: Doubleday
Acknowledgements:
To Clare Clark, Primary Improvement Lead for Our Lady of Walsingham Multi-Academy Trust, for supporting myself and encouraging the leadership teams throughout this course.
Dr Sue Price
Co-Principal and Pastoral Outreach Coordinator
Email: sep56@cam.ac.uk
Margaret Beaufort Institute of Theology
August 2021